<![if !vml]>

<![endif]>
Links
About Us
<![if !vml]>

<![endif]>
Guestbook
Rita and Jerry Trapani have been part of the driving community for over 25 years.  Rita is an artist and Jerry is a farrier, sort of like that old Styx song, "The Artist and the Blacksmith". Together they own Shadbelly Farm in North Great River, NY, on Long Island, and they have several black Morgan horses which all ride and drive, from single through four–in–hand.
         Rita is a retired art teacher with a Master of Fine Arts degree, and exhibits her work in several media.  Her artwork ranges from creating customized wicker umbrella baskets for carriages, portraiture, photography, logos, hand painted clothing and furniture to designing watch faces.  She won a first place in The Carriage Association of America carriage showcase in the 1980's for carriage restoration, a first place for best original sleigh, and a silver certificate in the original carriage division.  She is a prolific writer of articles and poetry, and edits two newsletters, one for the Paumanok Driving Club of Long Island, and "The Insider", the newsletter of the Long Island Dreamboats New York Metro Region of the Cadillac LaSalle Club of America.
      Jerry is a farrier recently retired from the NYPD Mounted Unit and has a private practice. He was one of the farriers for the 1993 World Pair Championships, and again was scheduled to be a farrier for the ill-fated 2000 World Singles Championships at Gladstone, NJ.   He has shod national and regional champions in many disciplines, including "Sympatico", the 1973 world indoor high jump record holder.  The shoeing of dressage horses is a specialty, and Jerry has trained and shown two of his horses, "Busman's Holiday" and "St. Elmo's Fire" to Third Level himself.  In 1983 he wrote, and Rita illustrated "Equine Hoof Care" (Arco), now out of print, but still used as reference material in shoeing schools.
      Rita and Jerry both grew up in New York City, but found outlets for their equine interests. Rita's mom, Mary, recalls her always painting or drawing horses, and asking for a pony. Jerry learned his farrier skills from Stanley Hotzhauser, who was a retired U.S. Army farrier and local stable owner in Queens, NY.  In 1964, Jerry went off to far-away Houston, Texas to continue his farriery studies. Jerry also took folks on three-day horseback pack trips into the Adirondacks.  He has also ridden in all the parks in New York City.  Rita grew up not far away, but they did not meet until 1974, when she purchased her first horse from one of Jerry's clients. It was a match made by the gods, and in 2007 they celebrated their 30th wedding anniversary.  Even their wedding had to be scheduled between horse shows!
      Rita and Jerry have both fox-hunted, evented, driven, and competed in dressage successfully.  They have been involved with many clubs and organizations through the years, arranging for clinicians, doing demonstrations and lecture programs, and judging dressage at local shows.  As BOCES advisors over 25 years, they helped shape the way for equine studies on Long Island. They were founding members (1983) of the Paumanok Driving Club of Long Island, and still serve on its Board of Directors.  Jerry has been elected to the board of the CAA and is Safety Committee chairman. They also serve as CAA Membership representatives for their area, and many newcomers to the sport of driving have benefited from their commitment and expertise.
      The spectacular 4,500 acre Connetquot River State Park Preserve located in Oakdale, Long Island, is their favorite driving venue. Formerly known as the Southside Sportsmen's Club, its well-groomed trails and excellent trout fishing provided recreation for captains of industry such as the Vanderbilts and the Bayard Cuttings in the past.  With such a beautiful place to ride and drive and the excitement of New York City at hand, Rita and Jerry truly enjoy the best of both worlds.
      They also love to drive and collect unusual Cadillac cars. The pride of their fleet is a 1987 Cadillac station wagon; custom built for the owner of Delta Detroit Diesel in Memphis Tennessee. They found it in Hemmings motor news 1 month after selling their 1979 station wagon. It was residing in Pennsylvania only a few miles from Martin's Carriage auction; so they went to the auction and drove the car home. They also own 2 Eldorado convertibles, a 1984 Brougham D'elegance, 1976 Sedan de Ville, and their daily driver is a 1991 Brougham. Active in the Long Island Dreamboats club , Rita edits the newsletter and Jerry helps plan events.
Check out the club website www.lidreamboats.org to see many beautiful Cadillacs and La Salles<![if !vml]>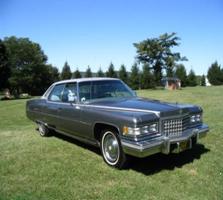 <![endif]><![if !vml]>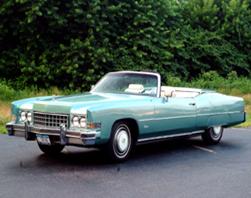 <![endif]><![if !vml]>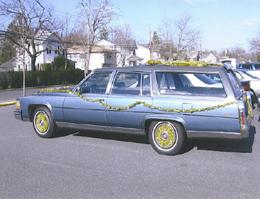 <![endif]>