Here at Shadbelly Farm we use our years of knowledge, safety and design to offer
 a wide range of antique, reproduction and new carriages, carts and sleighs.
We offer a worldwide network service to help you find the turnout of your dreams.
We can offer the full range of vehicles from Carriage Machine Shop in Bird in Hand Pa.
2 wheeled carts, elegant gigs and many 4 wheelers through large commercial vehicles.
Now offering the new Red Hawk, an American made marathon carriage at reasonable cost.
Carriage Machine is also the sole authorized U.S. builder of the Bellcrown from England,
order here to save shipping and duty...
<![if !vml]>

<![endif]>   <![if !vml]>

<![endif]>   <![if !vml]>

<![endif]>      <![if !vml]>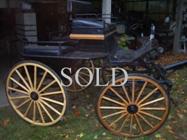 <![endif]>
    Southside Break             Long Island Cart              Stanhope                   Marathon
<![if !vml]>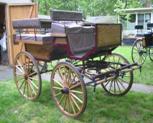 <![endif]>               <![if !vml]>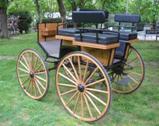 <![endif]>                    <![if !vml]>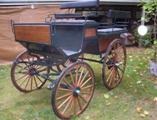 <![endif]>                            
 Carriage Machine Shop                       Eagle                                      Roberts Wagonette
      Wagonette                                                                  
<![if !vml]>

<![endif]>                 <![if !vml]>

<![endif]>           <![if !vml]>

<![endif]>              <![if !vml]>

<![endif]>
  Spindle Back Gig           6 Pass Wagonette         Eaglet 2-wheeler                  EZ Entry
Click on photos for details